Card My Yard Burlington, NC
Hi! I am Laura McKnight and together with my husband, Jeremy, we are beyond thrilled to introduce Card My Yard to Burlington, NC.
We have two amazing kids, Brynlee and Judah, and one high maintenance dog, Mia. We have called Burlington home for the past 10 years and we love getting to build community here. I work for a local company in Accounting and Jeremy serves as the Creative Pastor for a local church. Our family loves to make the most out of each and every holiday and we are passionate about bringing people together. Combine those two things with Card My Yard and you get an even better way to honor all those special occasions in your life. We are looking forward to meeting you and helping you celebrate big!
Now Serving Burlington and the following zip codes: 27215, 27217, 27244, 27249, 27253, 27258, 27377, 27302 and 27301
This is an independently owned and operated franchise licensed by Card My Yard Franchising, LLC.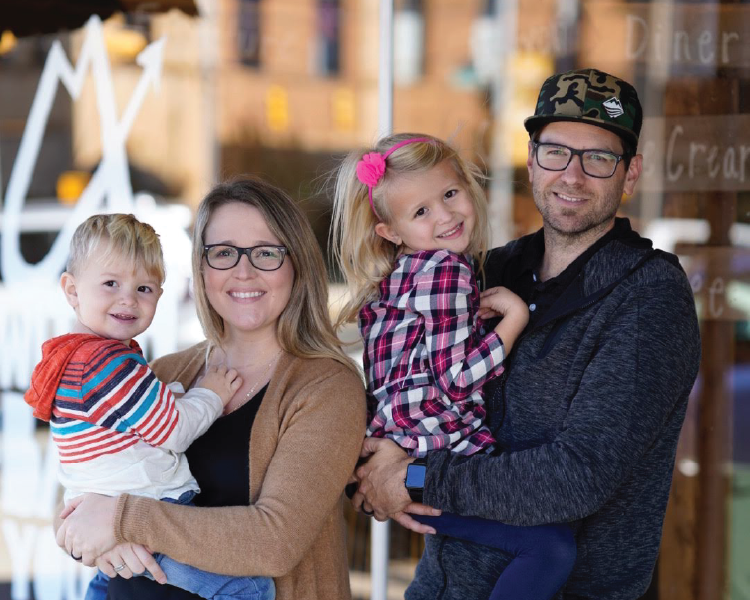 Choose Your Product
Fonts
(Hover for name)
Multicolor Happy Birthday-Girl
Turquoise Glitter Happy Birthday
Graphics
(Hover for name)
Birthday: Birthday Glasses
Birthday Cake: 3 tier- Red, Blue, Yellow
Birthday Cake: HBD Chocolate
Birthday Cake: Yellow Dot
Birthday Cupcake: Sprinkles
Birthday Present: Blue- Red stripes
Birthday Present: Multicolor Boy
Birthday Present: Multicolor Girl
Birthday Present: Red with Black Bow
Birthday Present: Turquoise Stars
Edible: Champagne Glasses
Fireworks: Black and Silver
Fireworks: Red and Silver
GAME: Game Controller: Black
Grad: Congrats Grad Circle- gold
Grad: Congrats Grad Circle- silver
Grad: Friends- "The One Where they were Quarantined"
Grad: Grad cap w/ black 20
Grad: Grad Cap w/ silver 20
Grad: Worth the Hassle - Gold
Grad: Worth the Hassle - Silver
Holiday: Christmas- Elf - Boy
Holiday: Christmas Truck - Red
School: Crayon Frame (No Words)
School: School Bus Cut Out
Speech Bubble: Honk- blue
Speech Bubble: Honk- pink
Speech Bubble: Time to Celebrate- Blue
Addons
(Hover for name)