Card My Yard Canton
Hello! I am Shannon. Mother of Xander, wife of Alex. After years of being on the road in sales management I became a stay at home mom. A friend sent us a Card my Yard as a thank you and I thought, now this is something I'd like to get involved with! I have always said my mission in life is to "be the change I want to see in the world" so here I go, generating happiness one yard at a time. Blessed and thrilled to be on this journey and grateful to you for including Card My Yard Canton in your celebration!
Now Serving Canton, GA in the following zip codes: 30066,30068,30067,30062,30102,30144,30101,30142,30114,30183,30188,30107,30189,30115.
This is an independently owned and operated franchise licensed by Card My Yard Franchising, LLC.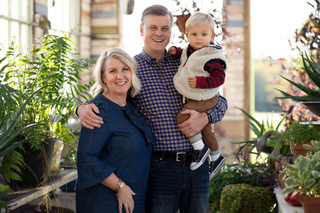 Choose Your Product
Fonts
(Hover for name)
Bright Blue Happy Birthday
Collegiate Silver Congrats
Green Camo Happy Birthday
Multicolor Happy Birthday-Boy
Multicolor Happy Birthday-Girl
Royal Blue Happy Birthday
Graphics
(Hover for name)
Balloon: Silver- Double Digits
Birthday Cake: Blue, Yellow, Red
Birthday Cupcake: Multicolor
Birthday: Double Digits Party Hat
Birthday Party Hat: Blue-Teen Scene
Birthday Present: Blue and Red
Birthday Present: Multicolor Girl
Character: Mouse Ears- Minnie
Character: Paw Patrol: Chase
Character: Paw Patrol-Marshall
Edible: Champagne Glasses
Fireworks: Black and Silver
Fireworks :Red, White & Blue
Grad: Congrats Grad Circle- silver
Grad: Congrats Graduate w/ Silver Diploma
Grad: Heart-Silver Glitter"Senior"
Graduation: Silver Circle: Graduate
Heart: Chevron- Pink&Navy
Heart: Glitter Silver-Teen Scene
Heart: Overlapping Hearts
Holiday: Easter-Bunny with Eggs
Holiday: Easter Egg - Rainbow Dot
Holiday: Easter Egg- Rainbow Dot
Holiday: Easter Egg - Rainbow Waves
Other Graphic: Game Controller: Black
Pennant: Canton- Go Eagles
Pennant: Canton- Go Knights
Pennant: Canton- Go Warriors
Pennant: Canton- Wolverines
School Graphic: Back to school circle- pencils
School Graphic: Chalkboard- welcome back
School Graphic: Happy First day of School Circle
School Graphic: Kids Holding Hands
School Graphics: Books- no words
School Graphic: School Bus- full
School: School Bus Cut Out
Speech Bubble: Back to School
Speech Bubble: Welcome Back
Transportation: Car Keys- Large
Transportation: Monster Truck