Card My Yard Delray
Delray Beach! Skip the Card, Stake the Yard! I'm Marty Rogge, new owner of Card My Yard Delray. I'm a wife to Yaniv, and mother to two children Maebry and Tal. Originally from Mississippi, I've been a Delray Beach resident for close to 20 years. I currently serve as the PTA President at my children's school, and I'm also a Realtor with Genesis Residential. Card My Yard was the perfect addition to bring growth and joy to our community, which is my passion.
I'm Melissa Campanile, new owner of Card my yard Delray. I'm a proud mother of three boys, Gianluca, Donato and Sebi. I'm a FLORIDA native, Delray Beach to be exact. I'm excited to be able to bring CMY to my local community and create smiles throughout. Marty and Melissa currently serve the awesome territory of 33444, 33483, 33445, 33426, 33435, 33436, 33462, 33472, 33437, and 33484.
A Card My Yard yard greeting is the perfect gift for birthdays, graduations, anniversaries and celebrations of any size. We are a full service yard sign rental company - you book the order and we take care of the rest.
This is an independently owned and operated franchise licensed by Card My Yard Franchising, LLC.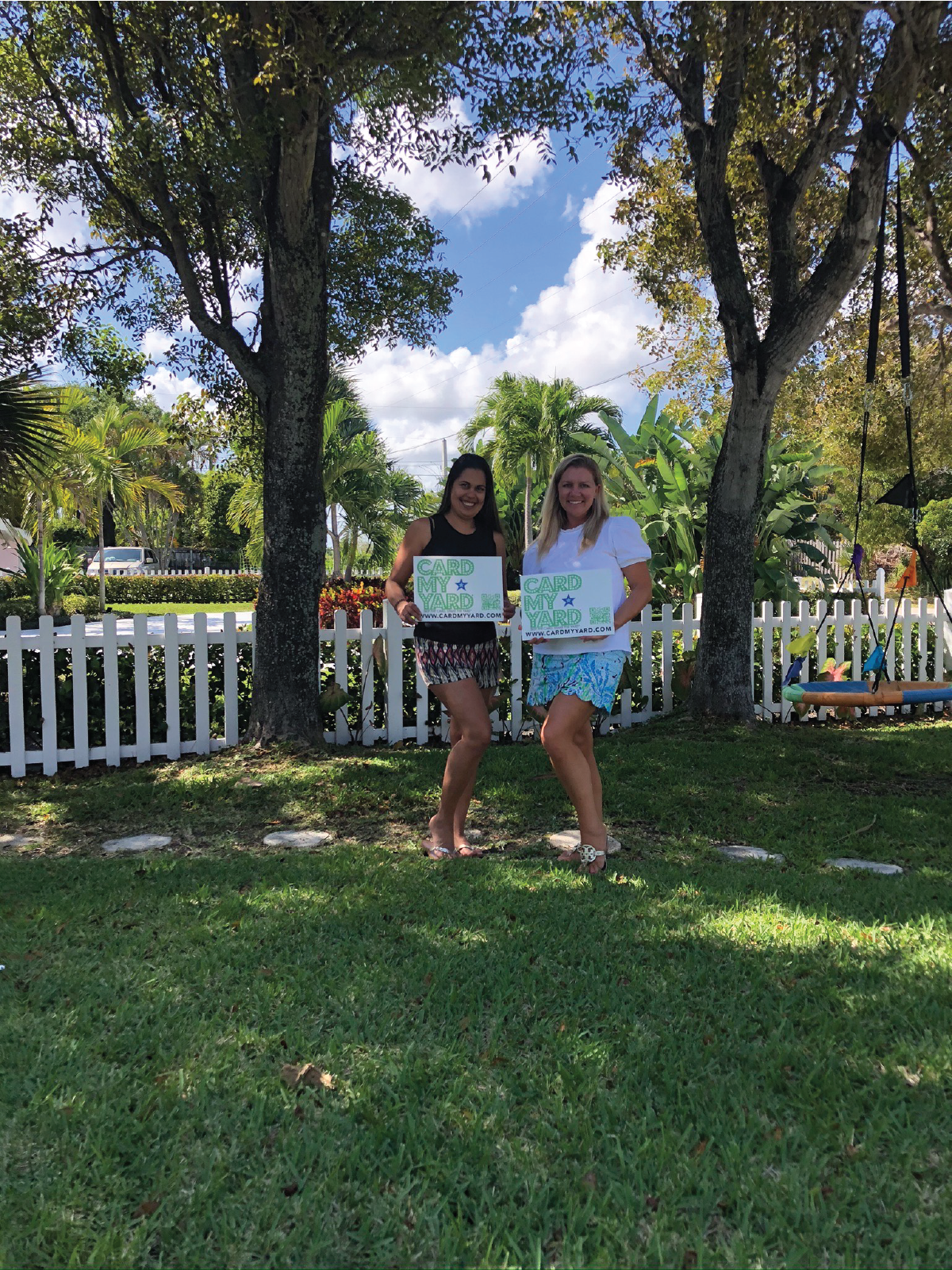 Choose Your Product
Fonts
(Hover for name)
Multicolor Happy Birthday-Boy
Multicolor Happy Birthday-Girl
Royal Blue Happy Birthday
Silver Glitter Happy Birthday
Graphics
(Hover for name)
Birthday: Birthday Glasses
Birthday Cake: 2 Tier yellow-Red
Birthday Cake: 3 tier- pink, green blue
Birthday Cake: HBD Chocolate
Birthday Cake: Pink diamond
Birthday Cupcake: Sprinkles
Birthday Present: Blue- Red stripes
Birthday Present: Multicolor Boy
Birthday Present: Multicolor Girl
Birthday Present: Red with Blue Stars
Birthday Present: Turquoise polka dot with pink bow
Character: Sonic the Hedgehog
Edible: Champagne Glasses
Fireworks: Black and Silver
GAME: Game Controller: Black
Grad: 2020 Stacked- Black
Grad: Class of 20 TP- Black & Gold
Grad: Class of 20 TP- Black & Silver
Grad: Heart- Gold Glitter "Senior"
Sport: Ballet Pointe Shoes
Transportation: Firetruck
Transportation: Motorcycle
Addons
(Hover for name)