Card My Yard Huntsville
Hi! I'm Amy McField and together with my husband, Mac, a 30 year Marine Corps veteran, we are beyond excited to introduce Card My Yard to Huntsville, Alabama. We are believers in Christ, parents to 5, and a Mimi and Pawpaw to one amazing granddaughter. We believe in spreading the JOY, so we're excited to help families and businesses in our community celebrate in a BIG way! Card My Yard is an amazing way to make life's events EXTRA special. We are proud to serve Huntsville, Alabama and the surrounding areas! Now serving: 35611, 35613, 35614, 35757, 35758, 35801, 35802, 35803, 35805, 35806, 35808, 35810, 35816, 35749, 35773, 35756 and 35671.
This is an independently owned and operated franchise licensed by Card My Yard Franchising, LLC.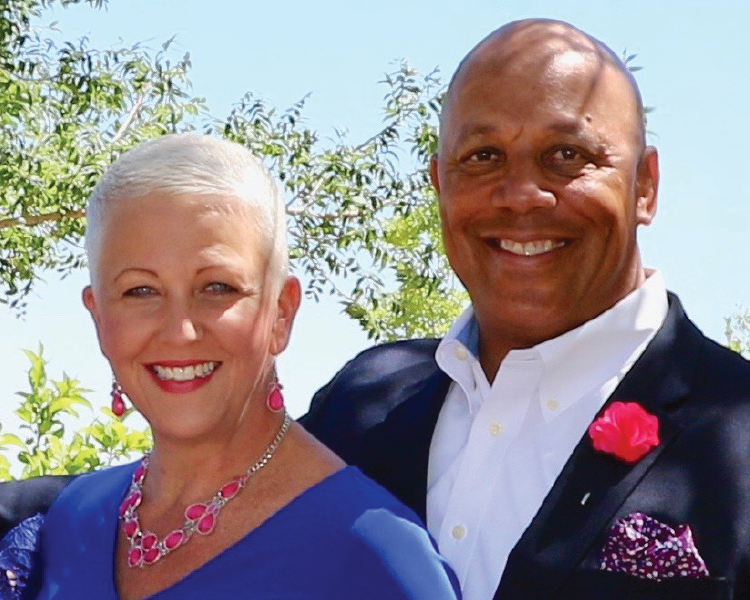 Choose Your Product
Fonts
(Hover for name)
Bright Blue Happy Birthday
Multicolor Happy Birthday-Boy
Multicolor Happy Birthday-Girl
Pink & Turquoise Chevron Happy Birthday
Purple Glitter Happy Birthday
Red White and Blue Welcome Home
Royal Blue Happy Birthday
Silver Glitter Happy Birthday
Graphics
(Hover for name)
America: United States Army
America: United States Marines
Animal: Unicorn Head Small
Balloon: Silver- Teen Scene
Birthday Cake: 2 Tier yellow-Red
Birthday Cake: 3 layer cake, 4 candles
Birthday Cake: 3 tier- pink, green blue
Birthday Cake: 3 tier- purple, pink, yellow icing
Birthday Cake: 3 tier- Red, Blue, Yellow
Birthday Cake: 4 Tiered Pink and Turquoise
Birthday Cake: Gold Glitter and Black
Birthday Cake: Happy Birthday Candles
Birthday Cake: HBD Chocolate
Birthday Cake: Pink diamond
Birthday Cake Slice: Girl
Birthday Cake: Yellow Dot
Birthday: Cupcake- cherry
Birthday Cupcake: Sprinkles
Birthday: Double Digits Party Hat
Birthday: Party Hat- Black and Gold Triangle
Birthday: Party Hat- Black and Silver
Birthday: Party Hat- blue and red
Birthday Party Hat: Pink-Double Digits
Birthday: Party Popper Black and Gold- Left
Birthday: Party Popper Black and Gold- Right
Birthday: Party Popper Blk/Silver- Left
Birthday: Party Popper Blk/Silver- Right
Birthday: Party Popper Red and Yellow- Left
Birthday: Party Popper Red and Yellow- Right
Birthday Present: Black/Silver Chevron
Birthday Present: Black with Gold bow
Birthday Present: Blue & Yellow Striped
Birthday Present: Green and Gold Bow
Birthday Present: Green, purple, yellow swirl
Birthday Present: Multicolor Boy
Birthday Present: Multicolor Girl
Birthday Present: Pink and Turquiose Polka Dot
Birthday Present: Pink and White Dots
Birthday Present: Pink with Silver stars
Birthday Present: Purple Argyle
Birthday Present: Purple & Blue Striped
Birthday Present: Purple Stars
Birthday Present: Red with Black Bow
Birthday Present: Red with Blue dots
Birthday Present: Red with Blue Stars
Birthday Present: Royal Blue w/ Gold Ribbon
Birthday Present: Tall Pink and Turquoise
Birthday Present: Turquoise polka dot with pink bow
Character: Captain America
Character: Girl Scout Girl
Character: Harry Potter - Hermoine
Character: Ice Princess - Elsa
Character: Mouse Ears- Minnie
Character: Paw Patrol: Chase
Character: Paw Patrol-Marshall
Edible: Champagne Glasses
Edible: Margarita Glasses
Fireworks: Black and Silver
Fireworks: Bright Blue/silver
Fireworks :Red, White & Blue
GAME: Game Controller: Black
Grad Cap: w/ Gold Diploma
Grad Cap: w/ Silver Diploma
Grad: Congrats Grad Circle- gold
Grad: Congrats Grad Circle- silver
Grad: Congrats Graduate- black circle
Grad: Congrats Graduate w/ Gold Diploma
Grad: Congrats Graduate w/ Silver Diploma
Grad: Grad Cap w/ Black 2020
Grad: Grad cap w/ gold 20
Grad: Grad Cap w/ silver 2020
Heart: Purple, Pink & Red
Holiday: Christmas- Believe
Holiday: Christmas- Elf on the Shelf Boy
Holiday: Christmas- Elf on the Shelf Girl
Holiday: Christmas- Gingerbread Boy
Holiday: Christmas- Gingerbread Girl
Holiday: Christmas- Nativity Scene
Holiday: Christmas- North Pole
Holiday: Christmas- OH Come let us Adore HIM
Holiday: Christmas- Rudolph the Reindeer
Holiday: Christmas- Santa Down the Chimney
Holiday: Christmas - Stacked Presents
Holiday: Christmas - Stocking Green
Holiday: Fall- Give Thanks
Holiday: Fall Leaf- Orange
Holiday: Fall Leaf - Yellow
Holiday: Halloween- Candy Corn
Holiday: Halloween- Frankenstein
Holiday: Halloween- Ghost
Holiday: Halloween- Spider Web
Holiday: Halloween- Trunk or Treat
Holiday: Happy Fall Truck
Holiday: Valentine- Red Lips
Other Graphic - Arrow R/L
Other Graphic: Hand Sanitizer
Other Graphic: Princess Carriage
Other Graphic: Princess Castle
Other Graphic: Singing in the Rain
Other Graphic: Toilet Paper
Other Graphic: Wash Hands
Pennant - Huntsville Go Chargers
Princess Crown: Pink Glitter
School Graphic: Backpack/school supplies- Blue
School Graphic: Back to school circle- pencils
School Graphic: Chalkboard- welcome back
School Graphic: Huntsville- mountains
School Graphic: Kids Holding Hands
School Graphic: Painters Palette
Speech Bubble: Back to School
Speech Bubble: Congrats- Silver
Speech Bubble: Enjoy Your Day
Speech Bubble: It's Your Day
Speech Bubble: Party Time- Red
Speech Bubble: Time to Celebrate- Blue
Speech Bubble: Welcome Back
Sport: Skateboard- Flames
Transportation: Car Keys- Large
Transportation: Driver's License
Transportation: Rocket- Red and blue
USA: Flag- US Service Flag
Addons
(Hover for name)