Card My Yard Plainfield
Hello! My name is Tara Bistry and I am so excited to celebrate with you by bringing Card My Yard to Plainfield and the surrounding communities. After graduate school obtaining my MSW specializing in Gerontology, my experience of counseling and working with disabled adults provided me the wonderful opportunity to appreciate those within our lives and celebrate any special occasion or achievement. I have a loving and supportive fiancé John and wonderful dog, Buddy. After our engagement dinner on 11/29/2019, we were surprised with a Card My Yard engagement sign that made our special night even more magical. The next day cars were honking in front of our home noticing Card My Yard to congratulate us. Thank you to Card My Yard Naperville for the lasting memory! After this amazing experience of my own, I realized I wanted to spread the gift of memories, celebration and happiness to others. Please consider using Card My Yard Plainfield for your next special occasion. Card My Yard can't wait to celebrate with you! Now serving: 60431, 60410, 60404, 60447, 60503, 60543, 60544, 60585, 60586, 60504, 60560 and 60490.
A Card My Yard yard greeting is the perfect gift for birthdays, graduations, anniversaries and celebrations of any size. We are a full service yard sign rental company - you book the order and we take care of the rest.
This is an independently owned and operated franchise licensed by Card My Yard Franchising, LLC.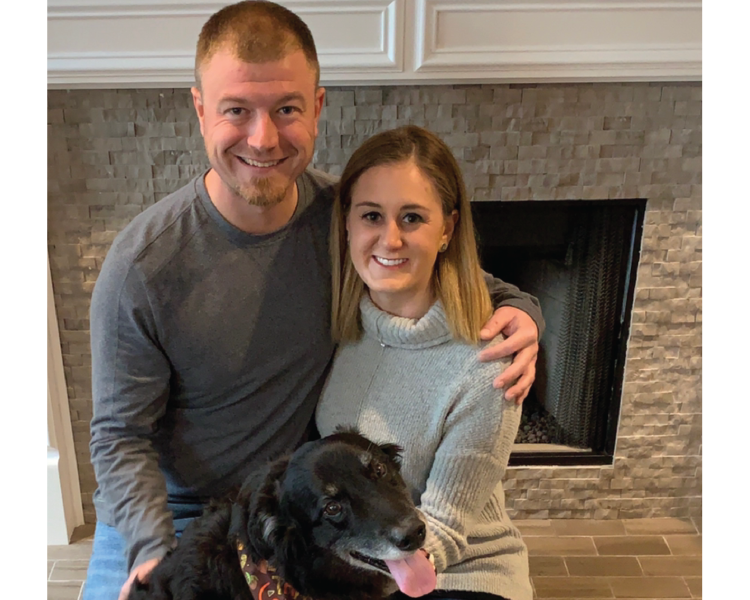 Choose Your Product
Fonts
(Hover for name)
Bright Blue Happy Birthday
Collegiate Silver Congrats
Multicolor Happy Birthday-Girl
Royal Blue Happy Birthday
Graphics
(Hover for name)
Birthday Cake: 2 Tier yellow-Red
Birthday Cake: 3 tier- pink, green blue
Birthday Cake: HBD Chocolate
Birthday: Cupcake- cherry
Birthday Cupcake: Sprinkles
Birthday Present: Blue- Red stripes
Birthday Present: Multicolor Boy
Birthday Present: Multicolor Girl
Edible: Champagne Glasses
GAME: Game Controller: Black
Grad: 2020 Stacked- Black
Grad: Congrats Grad Circle- gold
Grad: Congrats Grad Circle- silver
Grad: Congrats Graduate- black circle
Grad: Congrats Graduate w/ Gold Diploma
Grad: Congrats Graduate w/ Silver Diploma
Grad: Grad cap w/ black 20
Grad: Grad cap w/ gold 20
Grad: Grad Cap w/ silver 20
Grad: Heart- Gold Glitter "Senior"
Grad: Worth the Hassle - Gold
Grad: Worth the Hassle - Silver
School Graphic: Backpack/school supplies- Blue
Transportation: Car Keys- Large
Addons
(Hover for name)